As a photographer you often can get overwhelmed by the business aspect of your photography business. Taking photos is one thing, but managing a business is an other. My number one thing that saved my time so I could focus more on what I love is having a CRM (customer relationship management) system.

SO WHAT IS A CRM SYSTEM?
A Customer Relationship Management (CRM) system is a software tool or platform designed to help businesses manage and improve their interactions with customers and prospects. It serves as a centralized database for storing customer information, communication history, and various other data related to customer relationships. CRM systems are used across various industries, including photography, for several reasons:
CONTACT Management: CRM systems enables you to store and organize contact information for clients, leads, and other important individuals. This includes names, email addresses, phone numbers, and other relevant details. You will never have to look back through chats to find your contact info. Everything (even your notes and wishes) are bundled together per client and project.

COMMUNICATION TRACKING: CRM software allows you to record and track all communication with clients. This includes emails, phone calls, meetings, and any notes or comments related to these interactions. You can integrate it with your e-mail host/service so you will have everything lined up and easy to track.

LEAD AND OPPORTUNITY MANAGEMENT: If you have a business then you often have leads and payments open. A CRM system helps in managing these leads and tracking their progress through the sales or booking pipeline. It allows you to prioritize leads and allocate resources accordingly.

CALENDAR AND SCHEDULING: Many CRM systems offer calendar integration, making it easier to schedule appointments, meetings, and sessions. This helps in avoiding double-bookings and ensuring you that you're are on top of your schedules.

TASK AND WORKFLOW MANAGEMENT: You can use CRM systems to create and manage tasks, set reminders, and automate workflows. This helps in ensuring that nothing falls through the cracks, and projects are completed on time. Think about sending a booking confirmation, invoice reminder, contract or a pre-session reminder.

CLIENT SEGMENTATION: CRM systems allow you to segment your client base based on various criteria, such as location, type of photography services you offer, or the frequency of engagement. This helps in targeted marketing efforts. You can even track where your leads are coming from.

MY PERSONAL FAVORITE IS STUDIO NINJA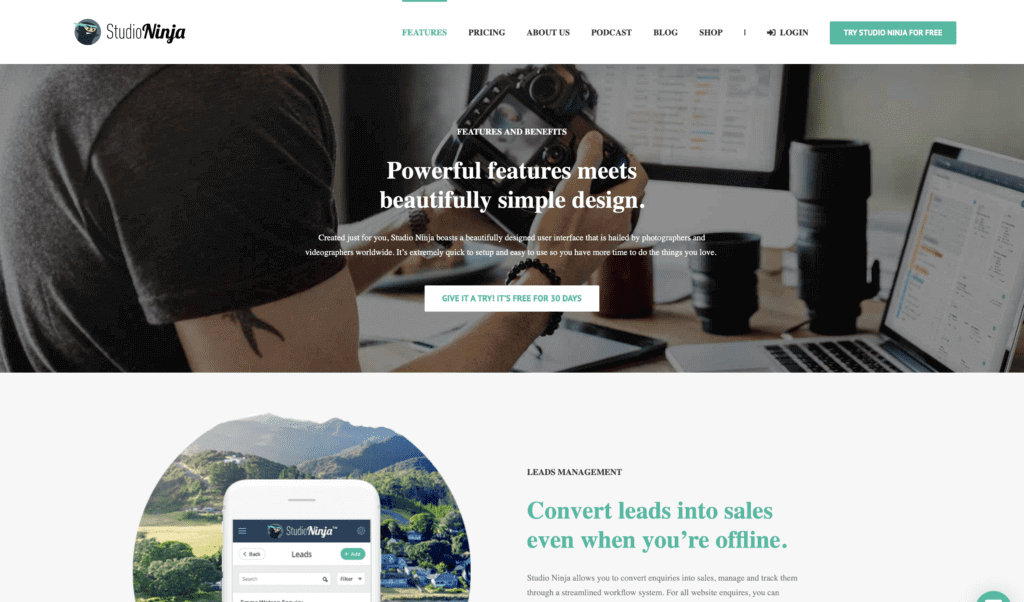 Studio Ninja is specifically made for photographers, Made for photographers, it helps you automatically book clients on your most profitable packages, so you can work less and earn more.
My booking process is now completely automated, yet personal and clear for my clients.
CLICK HERE AND USE CODE: ASGK921VUAJ6J5 AND RECEIVE 20% OFF
I would say give it a try and see if you love it!
Hope you found this helpful, and happy editing!

Sign up for the newsletter and receive business and photography tips straight to your inbox. You'll also enjoy special discounts in the shop!